We Repair Computers
We are a team of experienced technicians who specialize in repairing and maintaining personal computers. Whether you have a problem with hardware or software, we have the expertise to get your machine running smoothly again.
Some of the services we offer include:
Virus and malware removal
Operating system installation and repair
Hardware repair and upgrades
Data recovery
Network troubleshooting
And much more
Our technicians are highly skilled and have the knowledge and tools to fix even the most complex issues. We understand the importance of your computer and will work quickly to get it back to you as soon as possible.
Don't let a broken computer disrupt your life. Contact us today to schedule a repair or for more information on the services we offer.
Thank you for choosing us as your PC technician.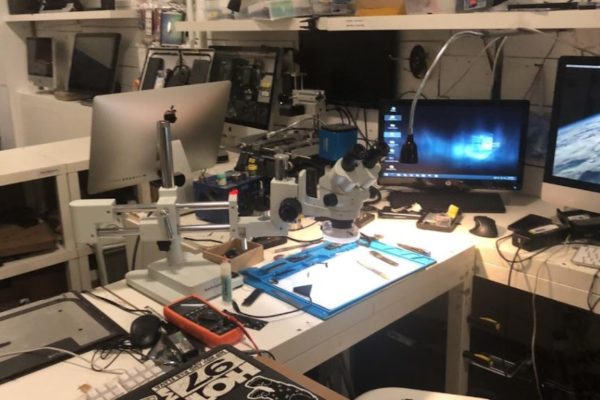 Hardware Repairs
Get those leaking pipes and dripping faucets fixed quickly and professionally. You may even have a leak you can't see! If you notice your water bill increasing while your consumption rate stays the same, you likely have a leak.
GPU/CPU/PSU Overheating
GPU Overheating: A common cause of GPU overheating is a build-up of dust and debris in the cooling system. This can block the airflow and prevent the heat from dissipating properly. Our technicians can disassemble your GPU and clean it thoroughly to ensure optimal cooling. We can also check and replace thermal paste, which is a material that helps to transfer heat between the GPU and the cooling system. In some cases, the GPU may be damaged and need to be replaced.
CPU Overheating: The CPU, or central processing unit, is the brain of your computer and is responsible for processing data. It can overheat for a number of reasons, including a malfunctioning cooling system, a lack of proper ventilation, or a faulty thermal paste. Our technicians can check the cooling system, clean any dust and debris, and replace the thermal paste to help prevent overheating. In some cases, the CPU may be damaged and need to be replaced.
PSU Overheating: The PSU, or power supply unit, is responsible for supplying power to all the components in your computer. It can overheat due to a malfunctioning fan, a build-up of dust and debris, or a faulty power supply. Our technicians can check the fan, clean any dust and debris, and test the power supply to ensure it is working properly. In some cases, the PSU may need to be replaced.
Don't let overheating disrupt your computer use. Contact us today to schedule a repair or for more information on how we can help. Our team of experienced technicians is ready to help you with any of your computer needs.
OS Maintenance
Don't let a building code violation destroy your business! Be sure to get any violations fixed as soon as possible to avoid fines or even forced closure of your business. We have the knowledge needed to keep you up to code.
Garbage Cleaning
If you need a garbage disposal repair or replacement, Bold Plumbing has you covered. While you can install garbage disposals yourself, it's best to have a professional ensure the waste gets broken down properly and then moves thru pipes correctly.
$25 Off
First Service
Don't delay in getting leaking pipes or a running toilet fixed! Waiting can just cause more damage.
Call today for $25 off your first service as our customer. We'll show you why we're rated so highly.
$50 Off
Inspections
Are you in need of a basic plumbing inspection on your home or business? We can do that!
Get $50 off all types of standard inspections this month. Get multiple inspections, get multiple discounts at once!
$75 Off
Hot Water Heaters
Not enough hot water for your showers? Is your hot water heater showing signs of aging?
Get $75 off tankless and $100 off gas or electric models this month. Plus the energy savings of a newer model!
We have been a family owned and operated business for over 50 years, and our knowledge base grows with each generation. We believe in traditions and are proud of our service to this community.
Since our founding we have always prided ourselves on being there instantly when you need us, with services you know you can rely on.
We have the best plumbing services in the tri-state area, backed by a satisfaction guarantee – we will provide trustworthy and quality work every time.
No matter the problem, Bold Plumbing has you covered.
Bold Plumbing was on time and professional. Very high quality work!
HAPPY CUSTOMER
Toilet Repair
Do you have a toilet that won't stop running? Does it sound strange when flushed? Does flushing take longer than normal? Call us today!
Frozen Pipes
Need your pipes warmed up and fixed? We have special tools that can warm pipes within a few minutes. Don't wait for a burst – get help now!
Sump Pump Repair
Our professionals can perform sump pump inspections. Basic maintenance will help keep your basement clean and dry during the next storm.
Storm Drains
It's important to keep your storm drains free from debris and clogs to help prevent flooding. We clean inside the drain where you can't reach!
Contact Us
Don't see the service you need listed? No problem! If it's a plumbing related issue, we can help. We're also willing to work with other professional contractors to make sure all pieces of your project come together beautifully.